Christmas Postage Stamps for Holiday Mail
This holiday season over 3 billion holiday cards, Christmas letters and photo cards will be mailed in the United States—and each of them need a postage stamp to reach their final destination. Here you'll find helpful information about the 2023 Christmas stamp designs, prices, selection and other stamp-related topics.
The USPS has two sets of new Christmas stamps for 2023: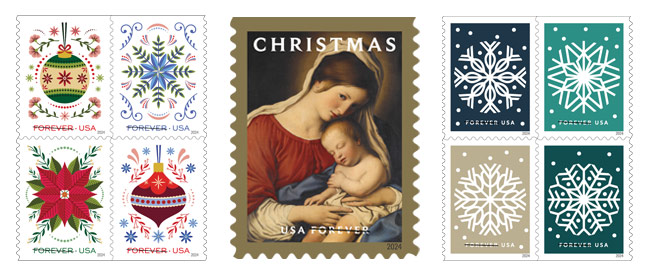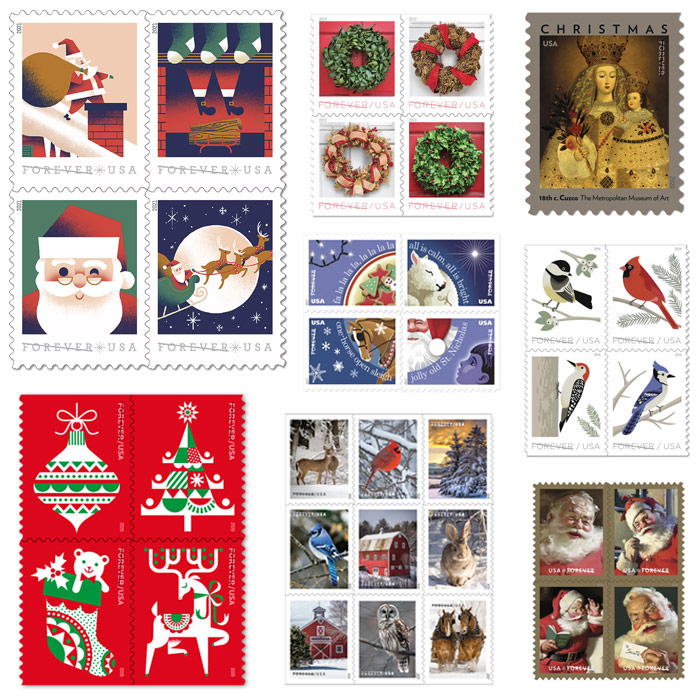 Order postage stamps for your holiday mail and read reviews of stamp vendors before you buy.

Choose from over 3,000 custom postage stamps for your holiday mail!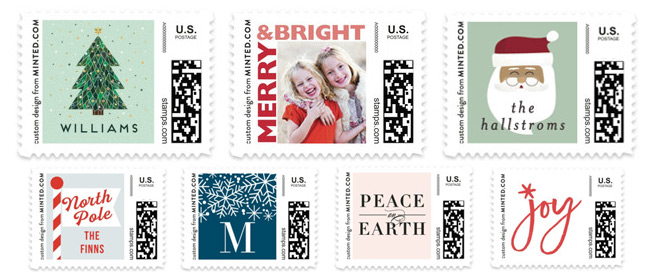 A handy tool to help you make sure you have the right postage for your Holiday mailpieces.